Get a free, instant estimate for your next new windows from The Window Source of Atlanta!*
*Disclaimer: This estimate is based on standard installation and double-hung window sizes. For an official measurement and proposal, a Window Source expert can visit your home free of charge.
Economy Projects
Investment Properties
Our economical 3000 Series double-hung window line has all of the essential features of an energy efficient replacement window line including fusion welded frames on all sashes and mainframe corner joints.
Noise Reduction
Energy Savings
The 6000 series comes standard with more vinyl, more strength, double strength glass, a true slope welded sill and the Clarity mesh screen.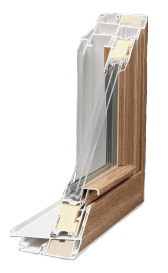 Aesthetic Value and Cosmetic Options
Maximum Energy Savings
The triple glass package in the 9000 series features two coatings of high performance LowE and two chambers of Argon gas fill. With the 9000 series you'll be prepared for ever rising energy prices.